I'm in a great mood today. Why, you ask? Because I have two fun-fun things to share. I know we normally don't have Wednesday posts, but I couldn't wait!
First things first, we have our lovely winners from the pitch contest for Vickie Motter.
You will be getting an email with instructions, so please hang tight!
Runners Up:
Mark, Aetherstorm
Esther, Sunkist Sodas and Sexy Underwear
Michelle, The World that does not Bow
MarcyKate, Confessions of a Teenage Cyborg
And (drumroll please), our
winner:
Pam, No Longer My World
When 17-year-old Kimmy is kidnapped by rebels, she finds her loyalty for the alien invaders that raised her and her love for the leader's son tested as she realizes the perfect new world order might not be as it seems. Human girls are dying because of an alien government experiment run by her adopted father and it becomes clear Kimmy is the only one who can solve the problem. But which race will she choose to save: the aliens that rescued the Earth from destruction or what remains of the humans that caused it?
Again, for the runners up and the winner, you'll be getting an email soon.
Thank you to everyone who participated!
Second, something near and dear to my heart...Entangled's darling and talented cover artist has presented me with the most
gorgeous
cover for HUSHED.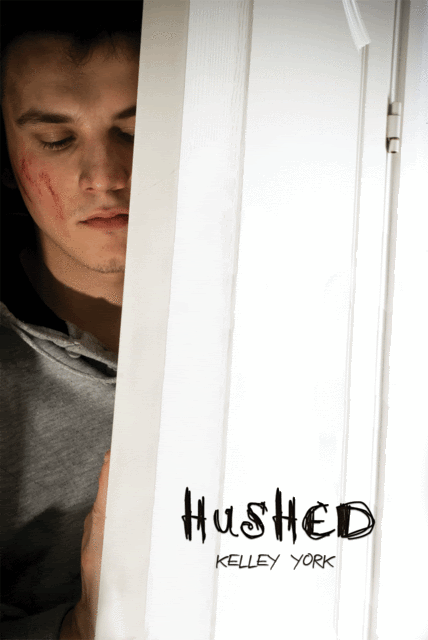 He's saved her. He's loved her. He's killed for her.

Eighteen-year-old Archer couldn't protect his best friend, Vivian, from what happened when they were kids, so he's never stopped trying to protect her from everything else. It doesn't matter that Vivian only uses him when hopping from one toxic relationship to another—Archer is always there, waiting to be noticed.

Then along comes Evan, the only person who's ever cared about Archer without a single string attached. The harder he falls for Evan, the more Archer sees Vivian for the manipulative hot-mess she really is.

But Viv has her hooks in deep, and when she finds out about the murders Archer's committed and his relationship with Evan, she threatens to turn him in if she doesn't get what she wants… And what she wants is Evan's death, and for Archer to forfeit his last chance at redemption.
Love it?? I do!
Release day is
December 6th, 2011
, but you'll have chances to win ARCs well before then. Keep an eye on YAtopia and
my personal blog
for more info. Until then, you can mosey on over to
GoodReads and add it
. :)